William Bodley Lane: 1924-2012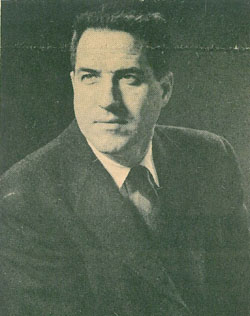 William Bodley Lane

It is with a heavy heart that Landmarks Association announces the passing of our former Vice President and Board Member, William Bodley Lane. Born on May 7, 1924 in Kirkwood, the roots of Lane's family tree ran deep in the historic suburb. His ancestor, Henry I. Bodley, was the President of the Kirkwood Association which was established in 1851 to purchase and plat land for the present city. The son of a manufacture's agent for an electric company, Lane grew up at 340 Central Avenue. His compulsory education was obtained at Barat Hall and St. Louis University High School. After graduating, Lane pursued a Bachelors in Architecture from Washington University. After serving an apprenticeship with the office of Robert Elkington, Lane entered private practice in his native Kirkwood in 1951.
During his professional career, Lane designed contemporary structures and participated in the preservation of several historic buildings. These included the 1841 Hawken House in Webster Groves, the 1850 Sappington House in Crestwood and the 1808 Felix Valle House in Ste. Genevieve. Lane was also associated with various organizations in the St. Louis metropolitan area. Besides serving as a board member with Landmarks from 1968 until 1972, Lane also participated in the block by block survey of St. Louis for Heritage-St. Louis. He was also a board member of the Kirkwood Historical Society, the St. Louis Chapter of A.I.A., and St. Louis County Historic Buildings Commission.
Visitation will take place on Sunday, January 15th from 4 until 7pm at Bopp Chapel 10610 Manchester Road, Kirkwood. Service and interment will be private.