Andrew Weil Named Executive Director of Landmarks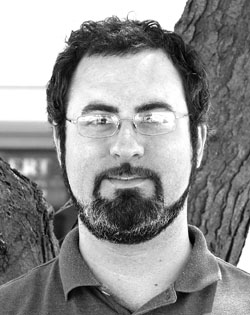 Executive Director Andrew Weil

Landmarks Association is pleased to announce that Andrew Weil has been named Executive Director of our organization. For the past six months Weil has been the Acting Director of Landmarks following the departure of Jefferson Mansell to the National Parks Service. Weil has worked at Landmarks for the past five years and is well-acquainted with the various facets of the preservation field and the diversity of St. Louis' historic and architectural resources.
A native St. Louisan, Weil graduated from Parkway North High School. He holds a Bachelor's degree in Anthropology from the University of Colorado at Boulder, and a Master's Degree in Historic Archaeology from University of Maryland at College Park. Weil returned to St. Louis in 2005 and was employed as a Principal Investigator with the Archaeological Research Center of St. Louis. In 2007, he transitioned into the field of Preservation after being hired as a Research Assistant with Landmarks. Two years later, he occupied the position of Assistant Director.
During his time at Landmarks Weil has compiled numerous NRHP nominations for properties in and around St. Louis. Many such projects have included a survey component; several with large numbers of historic resources. He has written numerous articles on the history of of St. Louis and Tower Grove East (where he resides) for the Landmarks Letter, neighborhood newsletters and directories, and Cultural Resource Magazine. Mr. Weil is an adept public speaker and has authored and presented scores of programs regarding aspects of St. Louis' architecture, history, archaeology, and preservation.
Please join us in welcoming Andrew into his new position!